India
I Have Seen The Light
by Courteney Coots
Oct. 23, 2018
---
Seventeen days on the opposite side of the earth was all it took to open me and my understanding of "Your Kingdom come, Your will be done,". I quickly learned that the color and vibrancy of India and its people is daily opposed by the evident dreary darkness of the spirit realm. But it was also here that I learned the words of Matthew 4:16, "[T]he people living in darkness have seen a great light; on those living in the land of the shadow of death a light has dawned," are not only truth, but the reality for many now believers in the nation of India.
I witnessed firsthand the dedication the Hindu commits to his many false gods. I saw people in a poverty-stricken nation frequent flower carts, spend what little money they have, and lay marigolds at the altars of idols in hope that their god would have favor on them for their sacrifice. I listened to the sound of music and chanting offered in praise to an elephant god that was formed by the work of man's hands – these statues literally worked on for weeks by artisans who fashion these figurines with plaster and hand paint them to their own artistic satisfaction.
Thousands of people's daily routines are heavily interlaced with their religious convictions. They live devoutly to some god who does not even know their name, cannot answer their many prayers, let alone hear those prayers, and cannot save them from any and all things from which they need to be rescued.
But thank God I also witnessed the incredible amount of work and growth that has been accomplished by one native missionary's willingness to answer the call of God for his homeland. I witnessed the same dedication once committed to a multitude of false gods now committed to the one and true and living God. I saw people in a poverty-stricken nation give money to the poor beggar from the increase of an ever-giving God, sowing seeds and extending the love of Jesus for that beggar to be reached. I listened to the sound of music and worship rise in every congregation of believers we visited – sincere high praise to Jesus, the God Who saved, healed, delivered, set free, and provided for every person singing.
The Kingdom of Heaven is coming and advancing in the nation of India. I say this in faith for those who have not yet been reached here, but I also tell you with all certainty from my own account, the Kingdom of Heaven is coming and advancing in the nation of India! The will of God that "it shall come to pass in the last days, [t]hat I will pour out of My Spirit on all flesh," most assuredly is coming to pass.
---
---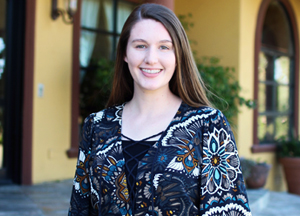 Courteney Coots is a lifelong member of Christian Life Center and a graduate of Christian Life College (Class of 2017).
---